With the official commercialization of 5G in China this year, and the promotion and application of multi-pole integration in many cities across the country, the construction of multifunctional smart light poles is becoming increasingly hot.
In August of this year, the "Guiding Opinions on Promoting the Development of the Digital Economy" also issued by the Sichuan Provincial People's Government specifically stated that the pilot application of "multiple uses for one shot" in Sichuan was promoted.
However, the development of smart light poles still faces some development bottlenecks, especially the functions of smart light poles involve multiple departments such as municipal lighting, public security, traffic management, etc. The rights, responsibilities and benefits are not clear enough, which limits the wisdom of smart light poles as the entrance. Urban Construction.
How to solve these pain points and difficulties?
  Huawei, Tencent, Huati and other groups came to support the construction of smart light poles.
  On December 13, a seminar on the construction of smart light poles and smart cities sponsored by Sichuan Lighting and Electrical Appliance Association and sponsored by Sichuan Huati Lighting Technology Co., Ltd. (Stock abbreviation: Huati Technology, Stock Code: 603679) was grandly held in Chengdu Wangjiang Hotel.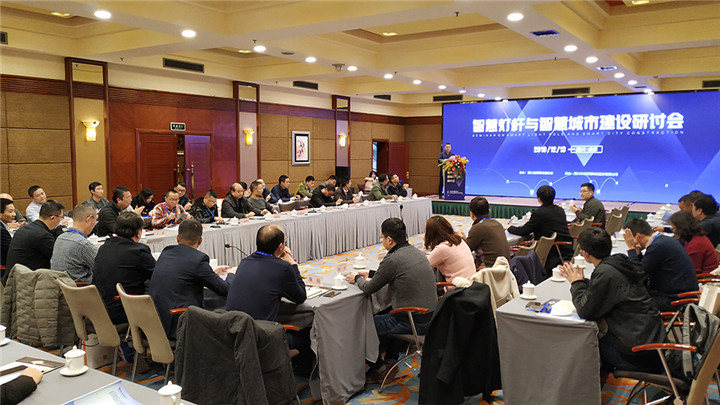 Huawei, Tencent, and Huati support development of smart light poles
More than 70 people from residential construction, urban management, urban investment, urban lighting and design institutes in Sichuan, cities and counties in Sichuan Province attended the seminar.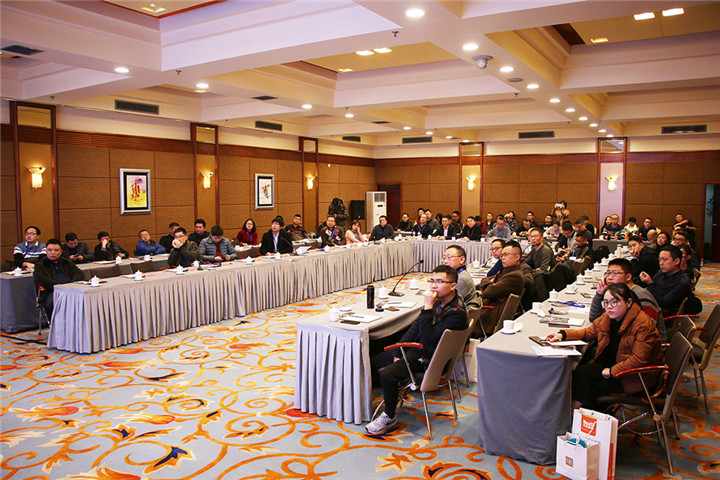 More than 70 people attended the seminar
In the speech, Shi Jinxian, Product Director of Huawei's wireless site field, said that China has become the first commercial market of 5G and faces the obstacles of tight site resources and difficulty in obtaining it. Massive social poles are important resources for 5G sites. It is a valuable resource for society and will play an important role in the 5G era.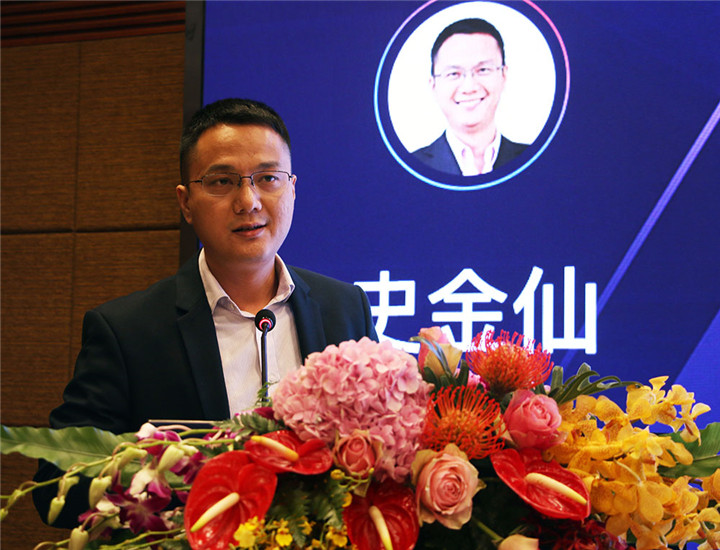 Huawei shares the unique advantages of 5G on light poles
Shi Jinxian also stated in his speech that Huawei provided a variety of different wireless devices, which provided great convenience for the design of the smart light pole carrying compartment.
Wang Xu, general manager of the Sichuan-Tibet area of ​​Tencent's cloud business department, shared the development model and experience of the Chengdu Smart Greenway from the perspective of smart city operation.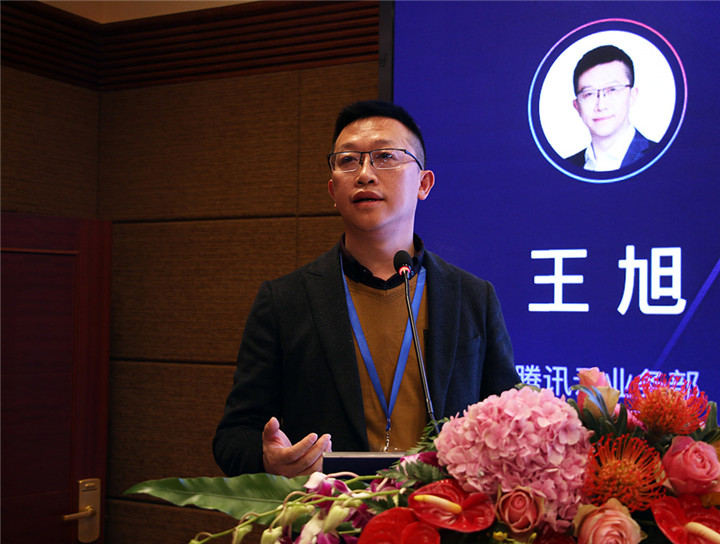 Tencent Cloud shares smart greenway experience
   In June this year, Tencent Cloud, in conjunction with Huati Technology and Donghua Software, successfully won the bidding project for the smart greenway social joint venture partner of Chengdu Jincheng Greenway. In this project, Huati Technology will be responsible for hardware infrastructure construction and system application development.
  Li Daixiong, Vice President and CDO of Huati Technology, from the design perspective, shared the design and application of a multi-spot smart light pole.
He said that after installing public security and traffic security facilities such as traffic lights, electronic police, and traffic signs on street light poles, he had new requirements for the design, materials and layout of street light poles.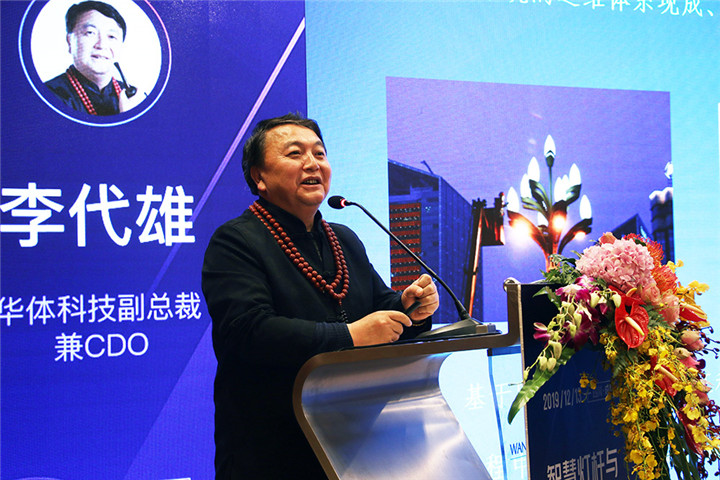 Vice President Li Daixiong shares the design and layout of multi-shot in one
Liu Yi, vice president of Huati Technology and general manager of Huicheng Technology, shared the project case of large-scale application of multifunctional smart light poles.
He took the Chengdu Shuangliu District multi-functional smart light pole project as an example, and applied new smart city scenarios such as multi-pole integration, smart parking, smart security, smart urban management, smart transportation, smart environmental protection, 5G base station construction, and smart charging. The service was explained.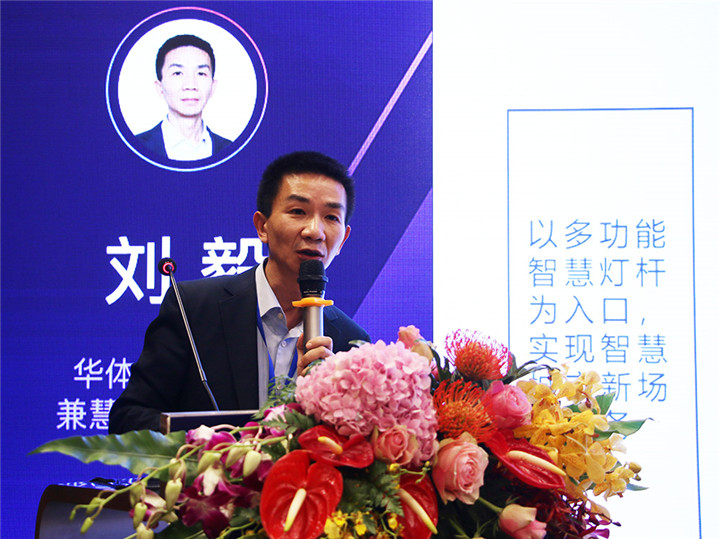 Vice President Liu Yi shares multi-functional smart light pole landing project
Regarding the large-scale application of smart light poles, Liu Yi put forward the sixteen-character suggestion of "guidelines first, reasonable models, policy follow-up, and strong transport management", and also explained its cooperation model in depth.
At the seminar, the guests and the three companies had in-depth discussions and exchanges, and discussed the difficulties and pain points of the construction and promotion of smart light poles.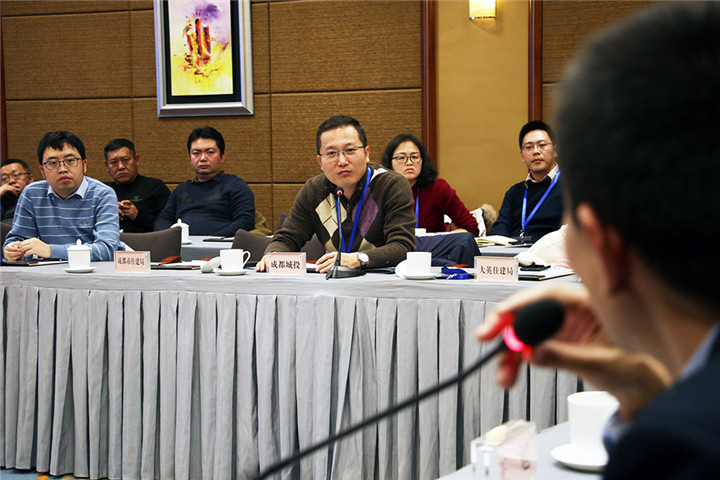 Difficulties and pain points of multifunctional smart light pole
   In the afternoon of the day, the guests came to the site of the Shuangliu multi-function smart light pole project, the Huati Science and Technology Big Data Management Platform, and the first-round multi-pole one-in-one project site. Multifunctional smart light poles bring changes to the city appearance and city development.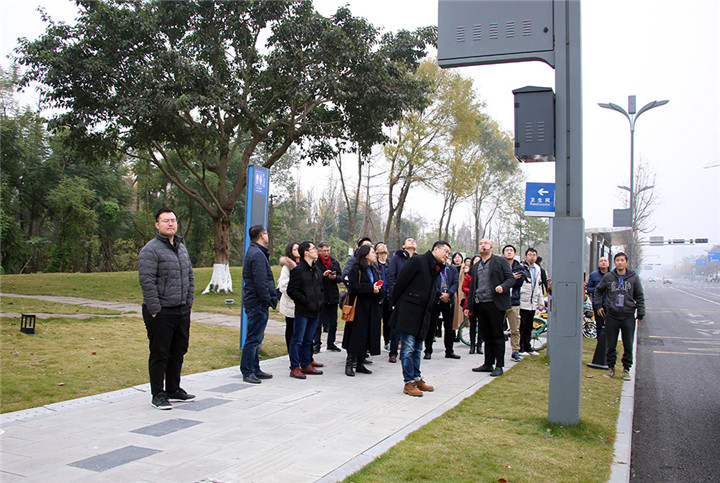 Visit the scene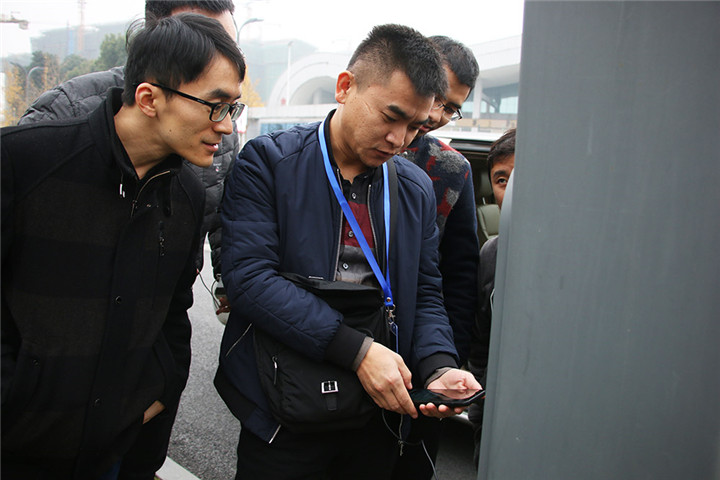 Guests try mobile charging function on site
This seminar can be described as full of dry goods, with micro-theoretical knowledge, technology sharing, macro-model interpretation, and practical project inspections. It provided new ideas for the participants in the construction and management of multi-functional smart light poles, and also broadened Eye-opening.